Increase pleasure in the bedroom and enjoy more control over your ejaculation with CoolMann Delay Gel. No need for prescription drugs or unwanted side effects. This natural formula is the solution you need. Join thousands of men who have bought this gel already, with many reporting they were able to last a considerably longer length of time.
Leaves you and your partner enjoying more satisfying and longer lasting sex
NO residue and No mess (nobody will ever know!)
Condom friendly, pleasant feeling and safe for both partners
Unlike many other similar products, CoolMann is also suitable for oral use
Absorbs almost instantaneously, so you only have to use when you're ready
The ingredients within CoolMann Delay gel have been specifically formulated to fight early ejaculation for years. If you want to maintain a healthy sex life or simply help to overcome an over sensitive penis without reducing your sexual pleasure, than this is the deluxe formula for you. Enjoy NEXT DAY UK delivery too!
In stock
Order before 4pm for same day dispatch.
Free Delivery
Available on all UK orders over £50.
Finest Quality
Premium brand using the finest quality ingredients.
Discreet Service
Plain packaging and discreet billing.
Genuine Brands
Genuine brands from reputable sources.
Secure Payments
256 bit encryption is used to keep you secure.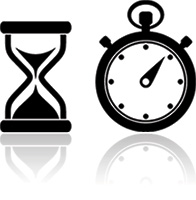 What is CoolMann Delay Gel?
CoolMann Delay Gel is developed as a premature ejaculation gel to potentially help you last longer when it really matters. In the UK, up to 10% of men suffer from premature ejaculation, while across the globe even larger numbers of men suffer commonly with these symptoms from time to time. When a man does not have control over the speed of his orgasm there is a high possibility that he will come too soon. Often this will be much before the partner is also ready, which is what leads to premature ejaculation. CoolMann Delay Gel and its unique natural ingredients has been reported to help men gain control over their orgasms.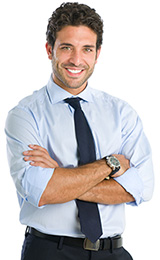 How can CoolMann Delay Gel help me?
The ingredients in CoolMann Delay Gel work by gently and pleasantly desensitising the head of the penis. Essentially, the ingredients act as mild anaesthetic when applied to the penis tip. After application, you are required to wait for approximately 15 minutes to allow the gel to fully absorb into your skin and get to work. A small degree of desensitising the penis has been widely tested and believed to help you to last longer in bed, helping you to experience pleasurable feelings for longer.
What are the ingredients?
Aqua, PEG-40 Hydrogenated Castor Oil, PEG-40 Glyceryl Cocoate, Aminomethyl Propanol, Acrylates.C10-30 Alkyl Acrylate Crosspolymer, Laureth-9, Carbomer, Phenoxyethanol, Propylene Glycol, Menta Piperita, Alcohol, CI 19140, Avena Sativa, Humulus Lupulus, Iodopropynyl Butylcaramate, Limonene, and Linalool.
How is the gel to be used?
The delay gel works as a mild anaesthetic, which has allowed thousands of men in the past to last longer in bed. All you need to do is rub a small amount of this premature ejaculation gel over the tip of your penis and leave it on for about 15 minutes to ensure it is fully absorbed into skin. After this time, the active ingredients begin to get to work to help you enjoy sexual activities unlike ever before.
Do not apply CoolMann Delay Gel gel on broken or infected skin. Although it is designed to be used often and for prolonged periods of time, if you experience any discomfort we advise that you should stop using the gel.
Who can use this premature ejaculation cure gel?
CoolMann Delay Gel can be used by any adult male. Premature ejaculation can have a negative psychological effect or embarrassment if its effects are persistent or really ruin the moment with your partner. By taking the first step in helping to overcome this issue or simply enhance your performance to last EVEN longer than it already does, could be the best thing since slice bread. Bid farewell to all your sexual anxieties and welcome a new found sexual stamina that helps you improve your sexual relationship with your partner.
How do I order my CoolMann Delay Gel?
You can place an order with SexualPerformanceTotal before 4pm on any working day to get your solution to sexual confidence delivered to you by the next working day. Get started now by choosing the 'Add to Basket' option.
Reviews (4)
CoolMann Delay Gel works for me, every time
I use the delay gel every single time I have sex, and every single time I last a little bit longer.
If you suffer from premature ejaculation you'll know how horrible it feels when you come too quickly. coolMann Delay gel has turned my sex life around though, for the better.
Apart from using certain techniques, I used this delay gel to cure me off my early ejaculation problem. It worked really well for me.