Female Fertility
Female fertility is determined by a woman's ability to conceive a biological child. Medically speaking, a woman's ability to conceive successfully is at its peak in her early 20s and drops significantly post 35 years of age. Her ability to conceive comes to a complete lapse specifically at menopause, which occurs usually between the ages 45 and 50. It is during this period that the hormone production in the ovaries reduces and eventually lapses completely and the creation of the uterine lining (period) ceases.
Therefore, fertility of a woman usually comes under question if she and her partner have been indulging in unprotected sex with the aim of conceiving for over a year (6 months in case you are 35 or above) without any success whatsoever.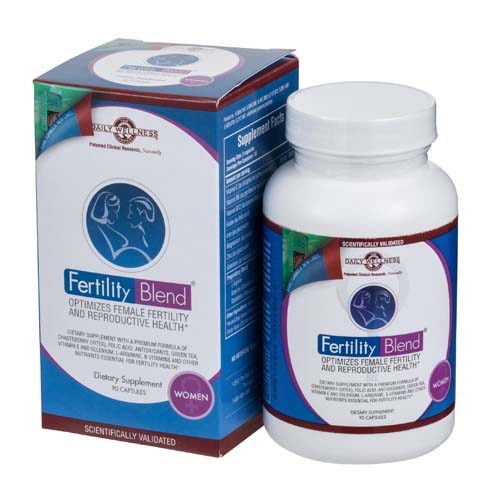 Even with regular unprotected sex, if a woman is unable to conceive, it's a distressing time for her as...
£32.99
Factors That Can Affect Female Fertility
A woman's inability to conceive a biological child is usually termed as female infertility. One of the most commonly sighted causes for infertility in women is ovulatory disorders.
Ovulatory disorder or anovulation can be the result of causes such as hormonal problems, which in turn can be caused due to the failure to produce mature eggs and malfunctioning of hypothalamus or pituitary gland. Besides hormonal problems, scarred ovaries, premature menopause and follicle problems too can result in ovulation disorders.
Poor functioning of fallopian tubes, conditions affecting the uterus and endometriosis are other physical factors that can lead to infertility in women. However, such physical aspects are not the only factors that can trigger such issues in women. Poor lifestyle choices such as smoking, alcohol consumption, drug abuse and environmental factors that involve exposure to toxins too can affect your fertility adversely.
How to Improve Fertility
Promoting reproductive health in women essentially requires getting your life right and when we talk about importance of getting your life right, we mean taking care of your overall health and lifestyle. Your lifestyle and health can significantly determine your fertility health. Therefore, maintaining a proper weight, preventing STIs, maintaining a healthy diet, managing stress levels can effectively increase female fertility. Also, regular medical follow-ups when trying to conceive can help you in detecting and treating any health conditions that may hamper your chances of a successful conception. Also, if you and your doctor has suspected infertility in you, there are fertility tests for women that can help you be sure.
Solutions That We offer
From fertility tests to reproductive health supporting supplements, at sexualperformancetotal.com we provide you with all of it. While our babystart FertilCheck Plus contains fertility tests for both you and your partner and provides with 97% accurate results (99% accurate in case of males) in just 10 minutes, maybe Baby Saliva Ovulation Test on the other hand, informs you about your ovulation day 2 to 3 days in advance. What's more? It provides with 98% accurate results in about 15 minutes.
In addition to such productive fertility tests for women, we also offer a dietary supplement, which has been formulated with essential nutrients. It works by improving blood circulation in your ovaries and by protecting against oxidative radical free damage. It also increases level of the progesterone hormone in your body, thereby promoting your chances of successful conception.
Information on Fertility Problems in Women