Genital warts are small fleshy bumps that appear on and around the male and female genital area. They can also be found in and around the anal canal. The virus may vary in colour from pink to brown, depending on the complexion of your skin. In 2009, there were over 91,000 reported cases of genital warts. It is by far the most popular sexual infection around. Approximately 49,000 of them were men and 41,000 were women.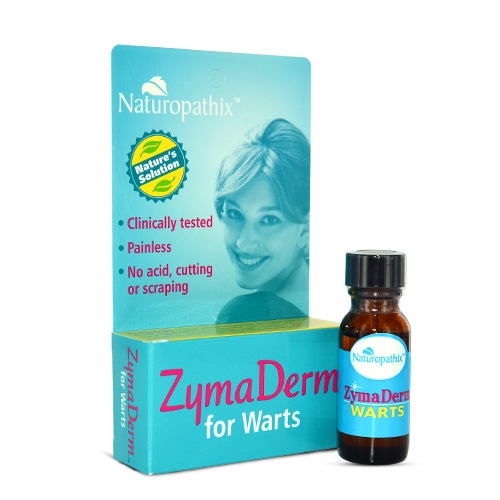 Treat the symptoms and irritations caused by warts and genital warts with the all-natural ZymaDerm for...
£19.99
Many people are stumped as to why they have the virus as the symptoms can take anything up to 2-4 weeks to appear. Warts do not always hurt, however they can be itchy and sometimes bleed. Not all genital warts look the same either; they can vary from being small bumps to looking like a small white cauliflower. Whatever symptoms you may have, it is important to seek medical advice at first sight. In men, the wart can appear under the foreskin of the penis, in the urethra, and around the anus. In women it appears in the vagina, in the urethra, around the vulva, and around the anus. Genital warts treatments are most effective when used at first site of the virus.
Although all the measures you take to protect yourself can be taken, sometimes you can still be exposed to the Human Papilloma Virus (HPV). The people most at risk of getting genital warts are those who do not practice safe sex and those who have multiple sexual partners. The easiest way to protect yourself from the virus is to make sure that you are male and female condoms, however you can still catch the virus as the whole genital area is not covered. Genital wart treatments are available these days, and great care and attention should be taken for application. This skin infection can pass without you knowing and you may even be baffled as to when you may have caught it, as symptoms aren't apparent until 2-4 weeks after first being exposed.
Information on Genital warts