Gold Max Capsules for Women
Looking to boost your libido and heighten sexual pleasure? Then Gold Max for Women is the ideal product for you. Formulated using completely natural ingredients, these incredible capsules get to work in just 45 minutes. Enjoy almost instant increased sexual arousal to perk up your sex life.
Gets to work in just 45 minutes
Perfect for intimate weekends
Each box contains 2 Gold Max Pink capsules
Known to help increase sex drive and orgasm intensity
Popular with women who want to increase their libido
All-natural ingredients- no unwanted side effects
Convenient size for maximum discretion and ease of use
Gold Max Capsule is all you'll need to reach dizzying new heights in the bedroom! Simply take one capsule 45 minutes before sexual activity. Remember thanks to our fantastic next working day delivery service, all orders received before 4pm on weekdays will arrive the very next day!
| | Product | Capsules | Price per Capsule | You Save | Price | Add to Basket |
| --- | --- | --- | --- | --- | --- | --- |
| | Gold Max Pink | 2 Capsules | £5.50 | 0% | £10.99 | |
| | Gold Max Pink | 4 Capsules | £5.00 | 9% | £19.99 | |
| | Gold Max Pink | 6 Capsules | £4.50 | 18% | £26.99 | |
| | Gold Max Pink | 10 Capsules | £4.40 | 20% | £43.99 | |
Gold Max for Women Is a Complete Libido Booster
There are plenty of male sexual performance boosters on the market but not many brands are dedicated to specifically dealing with only female problems. Gold Max for women pink capsules include ingredients that contain properties that have been known to offer you impressive libido boosts and without the risk of side effects.
A powerful combination of neurological stimulators, natural aphrodisiacal agents and blood flow enhancers makes the ingredients in Gold Max for Women completely unique and suitable for all adult women.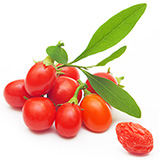 Natural Blend
Gold Max for women is a brand that believes only in alternative and natural treatments. From developing the first libido booster with a combination of Asian natural extracts to developing this pink pill, also known as 'Herbal Viagra', this brand has certainly come a long way.
Gold Max for women offers Cistanche Deserticola, Ginseng, Radix Astragali and Wolfberry extracts compounded in a fast acting pill form so you give you maximum support. There are no chemical additives or artificial aphrodisiacs used, which could cause side effects.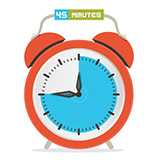 Female Libido Enhancement
The great and unique feature about Gold Max for women is you don't need to take it daily, unlike other dietary supplements. It is formulated for instant support when you need it most.
It needs just around 45 minutes for the ingredients to get to work, maintaining the blood circulation to your reproductive organs for enhanced sensitivity and better sexual response. Many women have reported greater arousal for more intense orgasms using Gold Max for women.
Longer Support
With this pink pill you can expect benefits for up to 36 hours. Once the ingredients are in your system, they offer support for multiple sexual encounters rather than focussing on just one orgasm. This way, you do not need to consume Gold Max for women over and over again.
Intense Orgasms
Though arousal is the primary benefit for the Gold Max for women herbal Viagra, it is not the only one. This pill is also known to offer more intense, satisfying and multiple orgasms in a single session. That is just one of the reasons why so many women prefer it compared other products in the market.
Gold Max for Women's safe and natural formula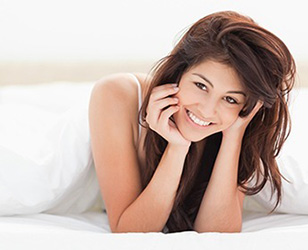 As a natural support system, Gold Max for women has no reported side effects and is very safe to use. However, there are a few things that you need to consider before purchasing or consuming these pills.
You should only take one Gold Max for women capsule before sexual activity
Do not increase the dose of 1 capsule in any 24-hour period
You should be over 18 years and below 75 years of age to use Gold Max for women as a sexual boost
Always consult your doctor first if you are taking prescription drugs for a chronic medical condition
If you think Gold Max for women is the kind of formula you need to maintain sexual arousal and orgasms make sure you always check the list of ingredients for any personal allergies.
One Capsule Before sexual activities
One capsule of Gold Max for women herbal Viagra should ideally be consumed 45 to 60 minutes before sexual intercourse or intimate moments.
Tip: Always drink an adequate amount of water with the food supplement to get the desired benefits delivered quickly and more effectively.
Results from Gold Max Women
Many women face problems with arousal, reaching orgasms and libido on a regular basis. While little infrequencies can easily be dealt with and are not a cause of concern, if the problems become more consistent you may want to think about investigating ways to help. Gold Max for women enhancement pills can offer strong support in both regular and occasional cases.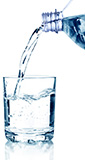 Drinking an adequate amount of water is critical to overall sexual health. Just like any other function of your body, reproductive organs also use water for proper lubrication, arousal and to flush out toxins. Water also helps to dissolve the natural ingredients so they can be fused into the blood stream quickly.
Exercising is also suggested if you purchase Gold Max for Women in the UK. Light to moderate fitness activities are enough to promote blood flow and support the benefits of the supplement. In fact, women who work out at least three times a week are more likely to reap the benefits of this herbal solution.
How long does this supplement take to work?
Gold Max for women takes less than 60 minutes to get into your system and offer its desired benefits. However, the intensity and extent of results depend largely on your lifestyle factors and how your body responds to the ingredients.
For some women, the initial effects are subtle but once your body gets used to the natural ingredients, the benefits will be more profound.
Who can take the pink pills?
Any adult female seeking sexual performance support can consume these pills before sexual activities. If you are experiencing problems with your sex drive or just want to ignite your passion, it is the right kind of herbal blend for you.
The Gold Max for women pills also offer treatment support in sexual dysfunction. However, you should first go through the side effects section to consider the risks before purchasing the product.

Adriane Smith, Fitness Model
"Pink Viagra is the ultimate thing. It shoots up the arousal rate back to where it used to be. I have been taking Gold Max for women from 6 months now and can proudly say that it has satisfied my partner more."

Cathy Bull, Dietician
"Sometimes, problems are not so grave and yet you see that something is missing. I think that is why products like these are doing so well. Over the last few years, Gold Max for women has offered much needed support whenever I wanted it. Special nights or days when I need more confidence, this is the brand I always trust."

Holly Holt, Financial Manager
"Asian herbal extracts have created quite a stir and I was eager to try one of the supplements offering them. Gold Max for women pink seemed to be the most popular product on the market. The results have been incredible and I cannot really think of anything that has made me feel like this ever."
What are the ingredients of Gold Max for women?
Cistanche Deserticola 85mg, Labisa Pumila 50mg, Rhodiola and Rosea 18mg, Fructus Lycii 60.4mg, Panax Ginseng 115mg, Radix Angelicae Sinensis 88 mg and Radix Astragali 33.6mg.
All the ingredients in it are sourced from trusted sources and compounded in pill form in hygienic facilities.
How do I order mine?
You can order Gold Max for women in the UK discreetly with us. Click on the 'Add to Basket' option to purchase the product and to get more information about our payment and delivery services.
Reviews (4)
When it comes to Gold Max, you dont have to give a second thought but it was my first purchase from Sexual Performance Total. Order confirmation, payment, processing and delivery, all were up to the mark.
I don't actually buy the idea of instant sexual boost but natural ingredients caught my eye. Love it.
I have not reviewed many products so don't understand the format. For me it works well, recommended for sure.
I didn't want to see a doc for my sex drive issue. When I surfed through the web, I found this product and looking at the contents I decided to try it out. It's been 6 weeks now and I can sense a slight improvement in my sexual desires and libido.