Instant erections and a libido boost just when you need it. Sounds good? One tablet of Gold Max for men contains a unique blend of potent natural ingredients to maintain your performance in the bedroom for up to 36 hours.
Ingredients steadily work for up to 36 hours
Only need to take as and when you need it
Take 45 minutes before sex
Composed of all-natural ingredients & suitable for vegetarians
Reported to be beneficial for penile sensitivity and intensified orgasms
Available in packs of 5, 10 and 20 capsules
NEXT DAY UK delivery
Gold Max for men can be consumed by adult males looking for sexual support, the completely natural ingredients used within each capsule offer the ultimate safe alternative to chemical performance boosters. Plus, you can benefit from SexualPerformanceTotal's completely plain and discreet packaging.
What is Gold Max and what can it do for me?
Gold Max for Men contains a potent natural blend of ingredients known to be work as libido and erection enhancers. They work fast and sufficiently, helping to give your sex life a boost as and when you desire. As they only need to be taken as and when you need a boost, hey are unlike other sexual enhancement supplements, which often need to be taken daily to gain effects.
As a result of their completely natural form, these capsules come with no known side effects, offering you a safe alternative to drug-based alternatives. Gold Max for Men doesn't just help sustain longer-lasting erections and an enviable libido – it has also been reported to help many people achieve more intense orgasms, allowing you to make your sex life better than ever!
How does it work?
The system behind Gold Max is very simple. Ingredients within the capsules essentially maintain a healthy blood flow to the penis. This has been known to help gain stronger erections for longer periods of time, as well as allowing you to have sex for longer.
How do I take it ands when will I see results?
Simply take one Gold Max capsule per day, as and when it is required. Take note that the time it takes to see results can vary from person to person, depending on how your body responds to the ingredients. The general rule of thumb is around 45 minutes, although some people report quicker times. Do not exceed two capsules in any 24-hour period. The secret to Gold Max's success lies in its quick action time. It's completely different to other similar products, which require sustained use for days or months.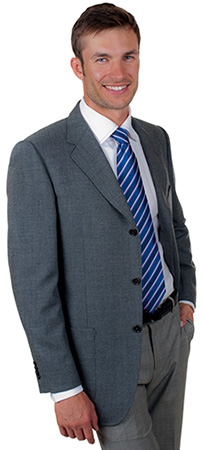 What are the ingredients?
Epimedium Sagittatum 96mg, Cinnamon Bark 70mg, Codonopsis Pilosula 57mg, Angelica Archangelica 8:1 22mg, Poria Cocus, Mushroom 4:1 58mg, Lingusticum Root 50mg, Glycyrrhiza Gabra 9mg. Capsule made from: Pharmaceutical Gelatin, Glycerin, water, colouring E133, anti-caking agent E470b, E551. For a full list of ingredients, please check the box.
Safe to use?
As with any natural male enhancement product, it is advised that you check the list of contents for allergy information. Since however because Gold Max is made from all-natural ingredients, you should not experience any unwanted side effects.
How do I order my Gold Max for Men?
Ordering your Gold Max capsules is simple, secure and discreet. All orders placed with SexualPerformanceTotal before 4pm on any working day will arrive on your doorstep in an unmarked package the very next day. This is the perfect opportunity to join the thousands of men who have been able to boost their sexual performance with Gold Max today! Just click on the 'Add to Basket' button to start.
Reviews (4)
* I have tried those daily supplements but this is something else. Gold Max is a certain winner for instant results. And yes, sexual performance total is a trustable seller boys.
* This is my third purchase from the website. I love their natural products.
* Gold Max is a good choice to deal with erectile dysfunction issues. Really impressed
* I was having trouble with my sex drive. Nothing excited me and bedroom endeavours were one of the last things on my mind. But when my partner brought on these small 'miracles', everything changed. We are now more than ready to jump into the bed!