Pump your way to boosting erection strength and help prevent premature ejaculation.
Handsome Up Pump is designed to help you increase penis size with the help of controlled vacuum pressure. It even lends amazing support in erectile dysfunction and curvature treatment. The simplicity of design and added accessories make it easy to use, carry and clean.
Increases the size of your penis without any hassle
Affordable and efficient while supporting erectile dysfunction safely and effectively
Improves overall sexual performance
Known to help mild cases of penis curvature
Added comfort accessories made from high quality materials
Gain benefits quicker than rival products on market, thanks to the unique vacuum technology. Handsome Pump has been used by many men across the globe and now YOU can get the genuine product, delivered for free, with us.
In stock
Order before 4pm for same day dispatch.
Free Delivery
Available on all UK orders over £50.
Finest Quality
Premium brand using the finest quality ingredients.
Discreet Service
Plain packaging and discreet billing.
Genuine Brands
Genuine brands from reputable sources.
Secure Payments
256 bit encryption is used to keep you secure.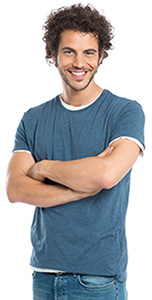 What is the Handsome Up Pump and how does it work?
It is a popular penis enlargement device, designed to help enhance the size of your penis and improve your overall sexual performance. Many users report an improvement in overcoming premature ejaculation too. The easy to use pump is made of high quality material to ensure user safety. It is a popular choice and achieves penile growth through the sheer power of vacuum technology. It not only helps penile growth but also helps prevent premature ejaculation and aids in improving sexual performance for yourself and your partner.
Handsome Up Pump uses air vacuum technology to increase the size of our penis. Once you have inserted our penis into the cylinder, you then pump air using the bulb until air is pulled out of the cylinder. This then creates a vacuum, which draws more blood, the penis meaning your tissues are allowed to expand resulting in permanent penis growth over time.
When will I achieve results?
The results will vary with each individual, however to ensure optimal results with Handsome Pump, you should follow the recommended routine. At first you should use the pump in 10-15 minute sessions, 4 to 5 times a week.
The more and more you use the Handsome Up Pump you will be able to increase the amount of time you spend using it . Ideally, try to build up to 45-60 minute sessions. In between each session, keep the air vacuumed for 5-10 minutes before releasing it, and doing so again.
Safe to use

Using the pump correctly and following the instructions will leave you with safe and effective use, without any side effects. To improve the efficiency of the pump, you can use a water-based lubricant to help the seal. Take care not to use any petroleum-based products, as this can be harmful to the device or use the Handsome Pump too vigorously. Always stop use immediately if you feel any pain or if it gets uncomfortable.
How do I order my Handsome Up Pump online in the UK?
By ordering our Handsome Up Pump from SexualPerformanceTotal, you are joining the many men worldwide who have already benefited from this great genuine product. Remember when you place your order before 4pm on any working day; you can receive your product the next day. Simply select 'Add to Basket' to get started now.
Reviews (4)
It fitted well and was comfortable to use. Thumbs up from me
Thanks to the handsome up pump I'm not only bigger but I last longer in bed too! Needless to say the Mrs loves it!
Dont know about size but it has helped me with premature ejaculation.
I had penis curvature problem and also wanted enlargement benefit. This easy-to-use system helped me overcome my problem over time comfortably.